DoubleTree by Hilton Intranet Refresh
As part of a larger Hilton Food & Beverage project, I got tapped to do a design refresh on the DoubleTree Breakfast section of The Lobby, the Hilton corporate intranet. I developed new icons, selected photography, and selected colors to stay within the DoubleTree brand design guildelines while adding visual interest to the section. Implementing the design and entering content, I had to learn how to work within the Microsoft Sharepoint web interface.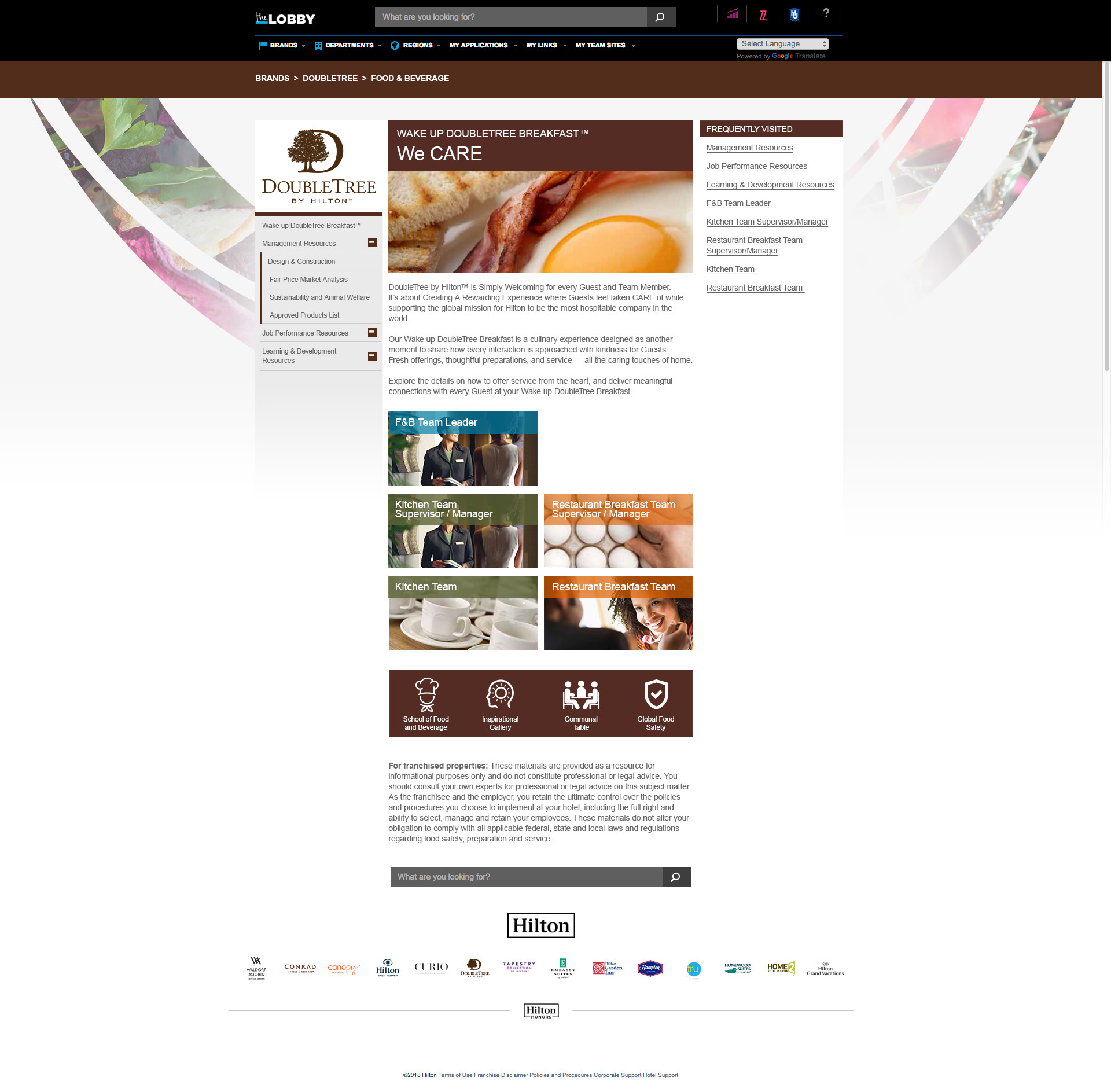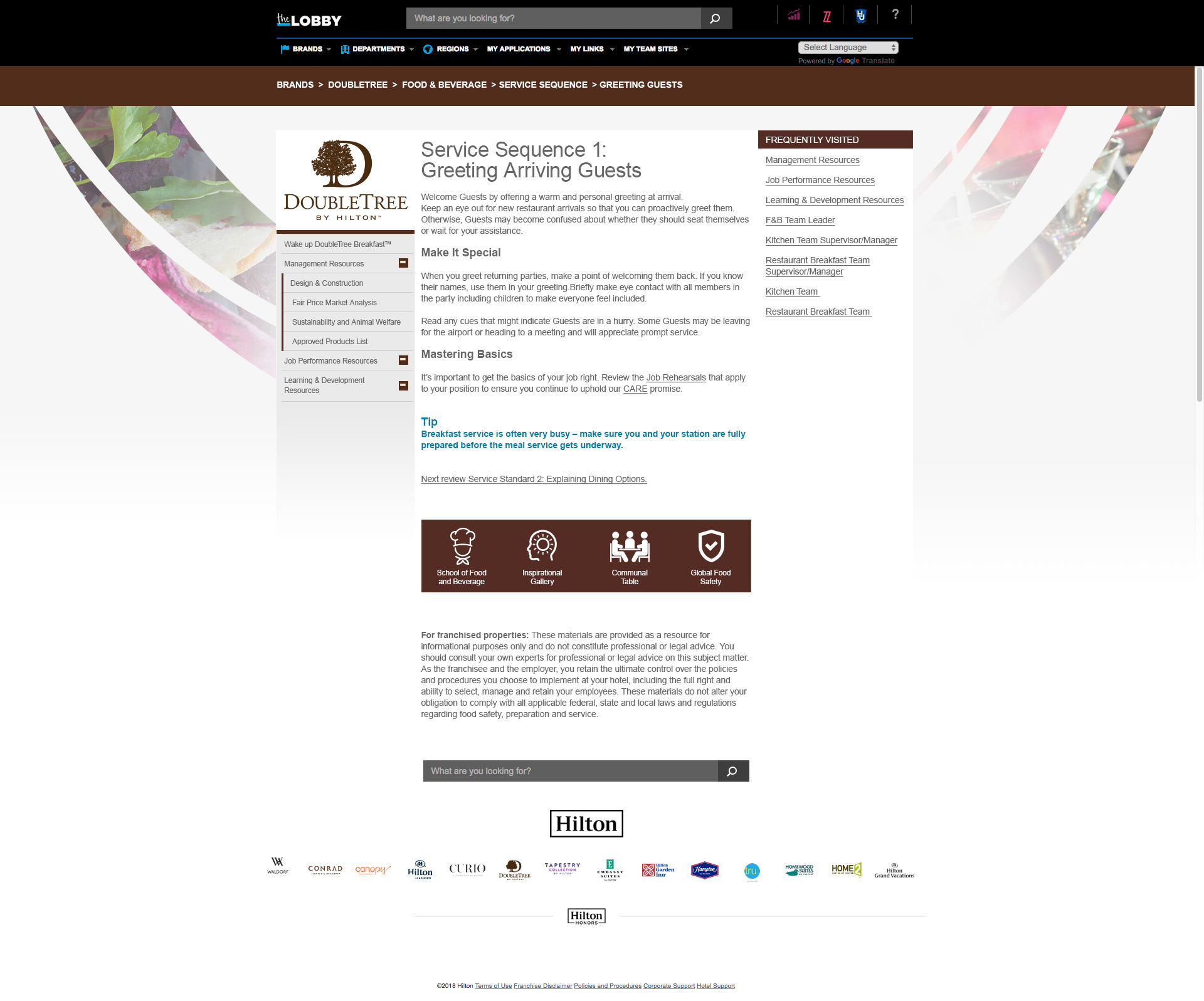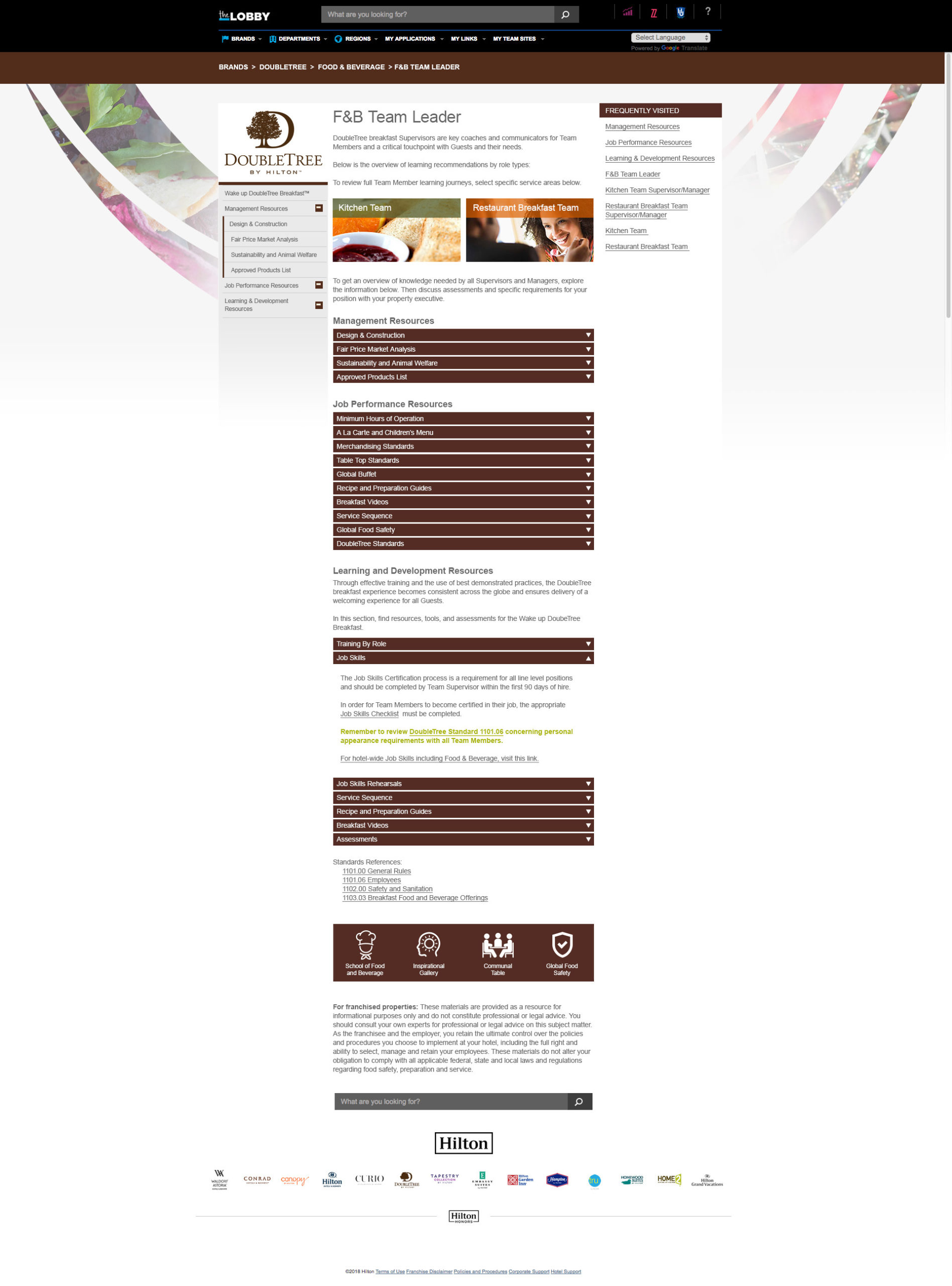 Where do you want to take your business today?
22423 Harvard Blvd.
Torrance, CA 90501